Our Bees are ready to BUZZ in and help your student so you can connect with your little ones, schedule a conference call, or get an at-home workout in for the day!

Who is Busy Bees Babysitting?
Busy Bees Babysitting is a local babysitting company based in Phoenix, AZ. We are dedicated to 'sweetening the babysitting experience' by connecting families with qualified, vetted childcare providers through an online network.
We have recently pivoted to connect our Bees and families online rather than in-person, and created the "Homework Hive".
Who are HomeworkHive families?
As children's classes are now fully online and many parents are now working from home, we understand that these unprecedented times come with many new hats. It can feel like you are juggling a handful of full-time jobs between parenting, teaching, and working from home.
Our goal is to help ease that workload! 
Our Bees are ready to hop in so you can connect with your little ones, schedule a conference call or get a quick in home workout in for the day!
Who are HomeworkHive Bees? 
Our amazing network of personally-interviewed, background-checked babysitters (The "Bees") are so excited to connect with your little students through video-calls to encourage and guide them through their online coursework!
These are the same Bees that we have in home in Phoenix and we have worked to create an opportunity to connect and build relationships with families through online homework assistance and one one one connection.
Along with their quality childcare experience, our Bees have diverse backgrounds tutoring, teaching, coaching, and volunteering with all different age groups.
Our commitment to the HomeworkHive.
We are committed to creating genuine connections between the Bees and students through virtual one-on-one assistance. We want to provide your child with encouraging academic support and also provide an income opportunity to Bees through these times that they cannot provide in person childcare.
We pour our hearts into each connection and work to match you with the perfect Bee in the HomeworkHive to introduce the Bees to their new favorite students and all work together for mutual success!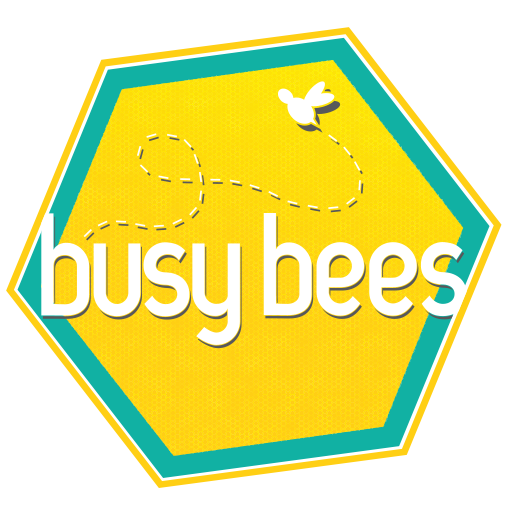 Fill-out the form below to schedule a Bee today!
TAKE IT FROM OTHER PARENTS
Finding a babysitter is no longer a stressor in my life! I feel totally confident in Busy Bees, and I find myself accepting more invitations and being able to go out and do things I am passionate about even more! Busy Bees has truly changed my life, especially since I spend a lot of time parenting solo because of my husband's job. I now feel like I have an entire support system built into Busy Bees, and my life is just plain easier now!
You have exponentially increased my availability and productivity by freeing me up to do what I'm good at and not waste time trying to track down childcare!
I know that I can always get a sitter. I can easily make plans with friends or plans to run errands kid-free while knowing for certain that I will have child care. I don't have to say "Let me see if I can get a sitter and I will let you know if I'm available", I can plan things and know that I can always get a busy bee to watch the kids.
I can count on you guys and my kids will be in good hands. Literally, that is a stress that doesn't exist in my life. So grateful!