FAQs for Busy Bees Babysitting
Here are the answers to your questions about Busy Bees Babysitting
 Click options below to answer your questions: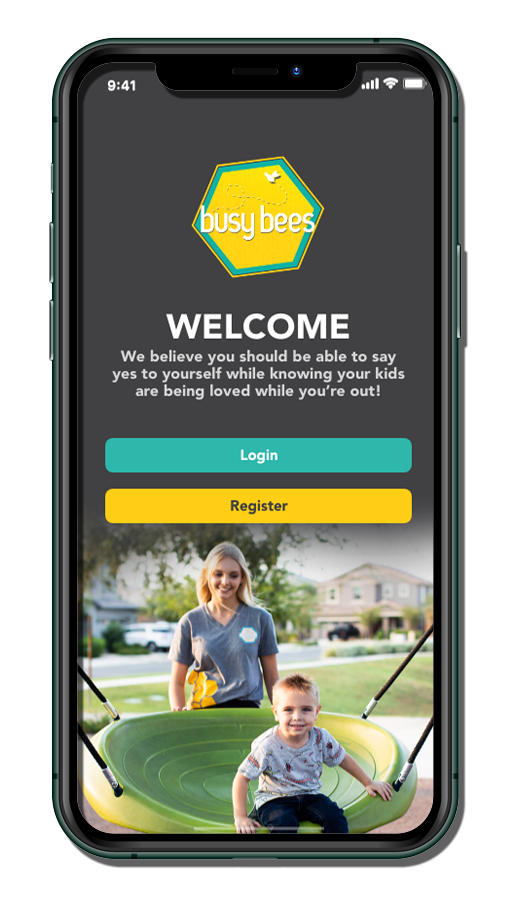 Payment Questions
How do I receive payment? How long does it take for payment to deposit to my bank account?
During your onboarding session, you received directions about how to sign up for Stripe. If you are having any issues signing up for Stripe or receiving your payments, please email us at hello@busybeesbabysitting.com (please do not text payment questions to the Bee Phone as our phone managers do not have access to payment information).
We send payment from Busy Bees to your Stripe account within 24 hours of your checkout from each job. It takes 2-3 business days for funds to transfer from Stripe to your bank account.
As stated in your contract, you are not to accept hourly payment directly from a family. You are allowed to accept cash tips from families. If you visit
www.stripe.com
you will see on the left-hand column:
Payments: This lists every job and every tip that is processing for your payment.
Balance-Payouts: This is the combined payments for one bank transfer.
Do I need to change anything in Stripe when I get a new debit card?
Stripe uses your bank account routing and account number, not your debit or credit card number. You do not need to update any information if you get a new debit or credit card, but you will need to update your information if you switch banks.
Job-Related Questions
What should I wear to Busy Bees jobs?
You are expected to wear your Busy Bees shirt to all jobs, most importantly when it is your first time meeting a family. If you have babysat for a family before or if you don't have access to your shirt for a job, please wear a similar-cut t-shirt.
Jeans or leggings are recommended to wear. Please make sure you can run around and play in whatever appropriate attire you are wearing!
ALL CHURCH AND GROUP JOBS REQUIRE A BUSY BEES SHIRT.
What if I need a new Busy Bees shirt or I want to purchase another so I have a fresh shirt for new jobs?
Please email us at hello@busybeesbabysitting.com with the size shirt you need and we will confirm that we have that size in stock. We will then respond with the best pick up spot.
New shirts are $10 and you can purchase as many as you'd like, especially as we approach the summer months, this is a great way to Bee prepared.
Please send payment via Venmo @Busy-Bees to finalize the transaction.
When should I clock in and clock out of my job?

Clock into each job as you are exiting your car and walking up to the family's door.
Clock out as you get back into your car when the job is over.
If you forget to clock in or out, you will be able to adjust your times before submitting them.
What information needs to be in my introductory message to new families?
At the minimum, your introductory message should include:
your name
where you are from
where you graduated from or if you are in school/working towards a post-graduate degree
your past childcare experience
it should confirm the date and time of the job.
The parents do not view "profiles" in the app, so this is the only information they have about your qualifications. The more helpful information you provide, the more comfortable the family is leaving their little ones with you!
Why am I seeing different jobs in the app than my friends?
The app shows each Bee jobs based on the parents' preferences for age and gender of Bees. Each Bee has a minimum age set in the app based on past experience, and you will not see jobs with children below your minimum age.
How do I adjust my "minimum age" in the app?
To request your minimum age be lowered, please email hello@busybeesbabysitting.com with details about your childcare experience with the youngest children you have cared for.
We have the minimum ages set for the safety of all children and to ensure they are properly cared for. We will only consider lowering the minimum age for Bees who have been active in the app for more than 6 months.
What To Do If You Have To Call Out of a Job
How do I call out of a job I can no longer work?
If there is ever an issue that conflicts with a job you scheduled, please CALL (do not text) the Bee Phone (602-300-9739) to discuss with one of our managers.
As a Bee, you choose your own schedule and are responsible for going to any jobs you choose to accept in the app. We will only pull you from a job if there is an emergency or dire conflict.
We will not pull you from a job for scheduling errors such as forgetting an extracurricular activity, giving a friend a ride, etc.
For non-emergency replacements, our phone manager will help you with a plan for getting the job rebooked either by posting on the "BeeHive" Facebook page or by sending a tip-incentive for another Bee to take the job for you.
What is considered an "emergency"?
Emergencies include anything preventing you from keeping your commitment to the job you chose to accept in the app.
Examples of emergencies that you should CALL the Bee Phone to work through: 
Car accidents
death in the family
sickness diagnosed by a doctor
travel barriers to get to the job on time (ex: flight canceled and you are in another state)
When to call vs text the Bee phone? When to email?
Our "Business Hours" are 8am-7pm. We have a 24/7 on-call manager available for emergencies or any urgent job-related communication. Any other questions will be answered the following day during business hours.
When to call:
 any emergency
if you are uncomfortable at a job you are currently at
if you arrive at a home and the family is not there
When to text:
any general/non-urgent questions
Examples of when to text:
to let us know that you are leaving for summer/winter break
if you have not heard from a family and need our help to connect with the parents 
if you do not see any jobs in the app but want to let us know you are available that day
When to email:
any payment questions (our phone managers do not have access to Stripe/payment information)
requests to lower your minimum age
any general questions outside of business hours
How can I become "inactive" when I'm not in the Phoenix area?
If you wish to take a break from Busy Bees, please text the Bee Phone and we will move your account to "inactive".
If your account moved to "inactive" while in good standing, we can reactivate your account in the future as long as your CPR certification is up-to-date.
Examples of moving to inactive then back to active include:
leaving for a semester abroad
summer break out-of-state
The app will automatically move you to "inactive" after two months of inactivity (not booking a job).
Questions About Families
Do families see what I rate them?
No. All reviews are confidential and only seen by our management team, and we closely monitor all reviews.
If a Bee or family ever rates 3-stars or under, we will give you both a call to ensure both parties are still a great fit for the Busy Bees network.
We are proud to inform you that under 1% of all reviews come back as 3-stars or less, and that all families in the network have maintained great reviews from other Bees who have worked with them.
How are families screened to join Busy Bees?
All families apply to join the Busy Bees network. Our management team evaluates the safety of where their home is located, and we must have a positive referral from a current Busy Bees family or Bee who can vouch for the safety of their home environment. Families and Bees both need to maintain great reviews in the app to stay in the network.
How do I reconnect with the same families?
Families can add you as a "Preferred Bee" to personally request you. You can text with past families to coordinate dates that work, but all jobs must be accepted directly in the Busy Bees app.
I saw that I was personally requested but I don't see the job in the app—what happened?
If you received a personal request notification and do not see the job in the app, the parents may have added more than one "preferred" Bee.
If another preferred Bee accepts the job before you, you will not be able to view the job in the app.
Other F.A.Q.s Answered
My friends receive notifications. Why don't I get them on my phone?
This is common as you may have clicked "no" to receiving notifications when you initially downloaded and signed up for Busy Bees.
Will I receive any tax documents at the end of the year? How do I receive them?
If you earned more than $600 in a calendar year, you will be sent a 1099-MISC to file taxes. We are legally unable to give tax advice. As independent contractors, you are responsible for filing your taxes.
I am applying to a graduate program or pursuing a career that requires a letter of recommendation. Could I get a rec from Busy Bees Babysitting?
Please email us at hello@busybeesbabysitting.com requesting a letter of recommendation from management.
Include the program or job that you are applying for as well as how long you have been with Busy Bees and any applicable characteristics or development that you gained through Busy Bees Babysitting.
I LOVE Busy Bees and the families that I've met through this network. I have many friends that would be great, how do I refer them to Busy Bees Babysitting?
Please have them download the Busy Bees app and complete the application process and mention your name as a referral. We love meeting your trusted friends, coworkers and schoolmates that you think would be a great addition to this Hive.
More Questions? Email us at hello@busybeesbabysitting.com.